Our website uses cookies. By continuing to browse our site you are agreeing to our Cookie Policy.

Finding the Right Pumping TechnologyHas Never Been More Important
With increasing energy costs and the sustainable manufacturing movement rapidly gaining momentum, Wilden® Pro-Flo® SHIFT pumps offer a proven AODD pump technology that can ease energy consumption and contribute to a more sustainable manufacturing process. With documented reductions in air consumption and simultaneous improvements in flow rates, Wilden Pro-Flo SHIFT Series AODD Pumps deserve a spot as a first-choice pumping solution for many of the world's most significant manufacturing operations.
Trade In Any AODD Pump & Save 10%*When You Trade Up to Wilden Pro-Flo SHIFT With ECI.
Do you have an older non-Wilden AODD pump? Trade it in for a brand new, more efficient, and reliable Wilden pump with a six-year warranty at an unbeatable discount. That's ANY competitive brand in ANY condition! Take advantage of this opportunity to receive 10% off a Wilden pump of comparable port size and materials of construction.
The non-Wilden AODD pump must be destroyed (ex: drilling holes in the liquid and air chambers, manifolds, and air distribution system) and proof included – or traded in at time of order.
Some pumps may require mounting and plumbing changes (costs not covered in this program).
Our application engineers can help determine changeover process and potential cost savings.
This program only applies to businesses and municipalities located within the ECI territory covering Western PA, Ohio, and West Virginia.
Want to Trade Up From an Older Wilden Pump?You Still Get 10%* Off When Purchased From ECI.
Immediately reduce maintenance, increase reliability, and lower operating costs.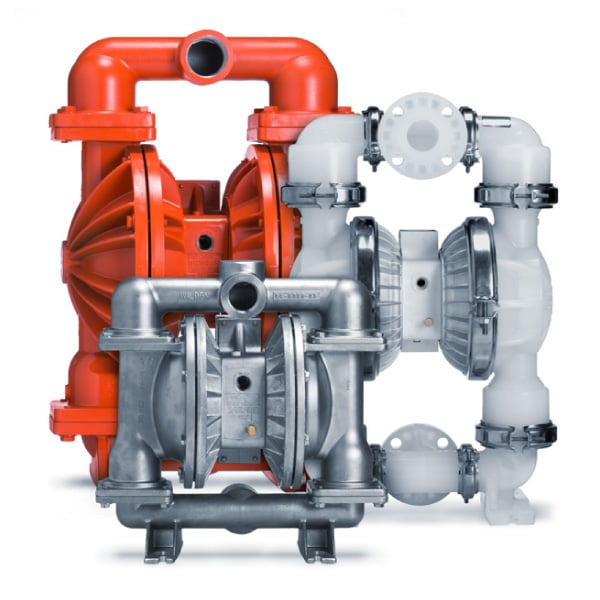 Upgrade your Wilden pumps to a more efficient ADS or trade up your clamped pump to a bolted pump for superior containment.
Upgrade your reduced-stroke PTFE diaphragms to full-flow PTFE diaphragms and receive up to 37% more flow with your existing pump.
Upgrade your Wil-Flex™ diaphragms to the new Chem-Fuse Integral Piston Diaphragms (IPD) for an increased diaphragm life and suction lift compared to other reduced-stroke IPDs.
Trade up the outdated, inefficient ADS unit of your existing AODD pump for the Pro-Flo SHIFT ADS Retrofit Kit for lower maintenance and greater efficiency.
*This offer is good from now until December 31, 2023.
Contact ECI for Your Discounted Quote
Why Trade Up to a Wilden Pump?
Wilden performance beats competitors' pumps hands down. And while your initial purchase price may be a little higher, your lifetime operating costs are much lower, saving you money in the end.
View these videos to see how Wilden compares to each brand:
Yamada
|
Graco
|
Versa Matic
|
Warren Rupp Sandpiper